Discover our wide selection of over 609 varieties of hardened young plants.
– for professionals only –
If you are interested in collaborating
or placing an order:
Our main mission is the hardening of young plants. The step from laboratory plant to greenhouse plant is the most important one in the process of cultivation. At that point the plant leaves the protected environment of the laboratory in order to develop its roots in peat. Gradually, the plant will need to adapt to light, ambient air, temperature, water and nutrients in a greenhouse environment. This dramatic transition requires precision and knowledge in order to ensure the best result.
News – Visit us at TRADE FAIR AALSMEER 2023
This year we will be participating in Royal FloraHolland's TRADE FAIR AALSMEER.
You can find us in Stand 4.22, November 7 – 9th!
New catalogue is available!
Our new catalog is ready for you!
Please leave us a message in the contact page or by mail
Download image
News – Let's meet at FOUR OAKS Trade Show 2023
On the 5th & 6th of September Denis-Plants is taking part in Four Oaks Trade Show in Macclesfield, Cheshire (UK).
You can find us at the VLAM pavilion in hall D (D125-D132a, D82, 83, D91, 91a).
News – Visit us at Plantarium I GROEN-Direkt 2023
We are looking forward to welcome you at Plantarium I GROEN-Direkt 2023 on August 23 – 24! Discover our novelties, simply catch up and get your hands our brand new catalogue with next season's assortment of perennials and indoor plants. You can find us at BOOTH 504. See you there!
News – Find us at IPM Essen 2023
From 24 till 27 January 2023 Essen (Germany) will once again be the meeting place for the international green sector when the world trade fair IPM Essen 2023 takes place. With 1500+ exhibitors from 45 countries, Denis-Plants will of course be represented as well. We hope to welcome you in hall 2, booth D30!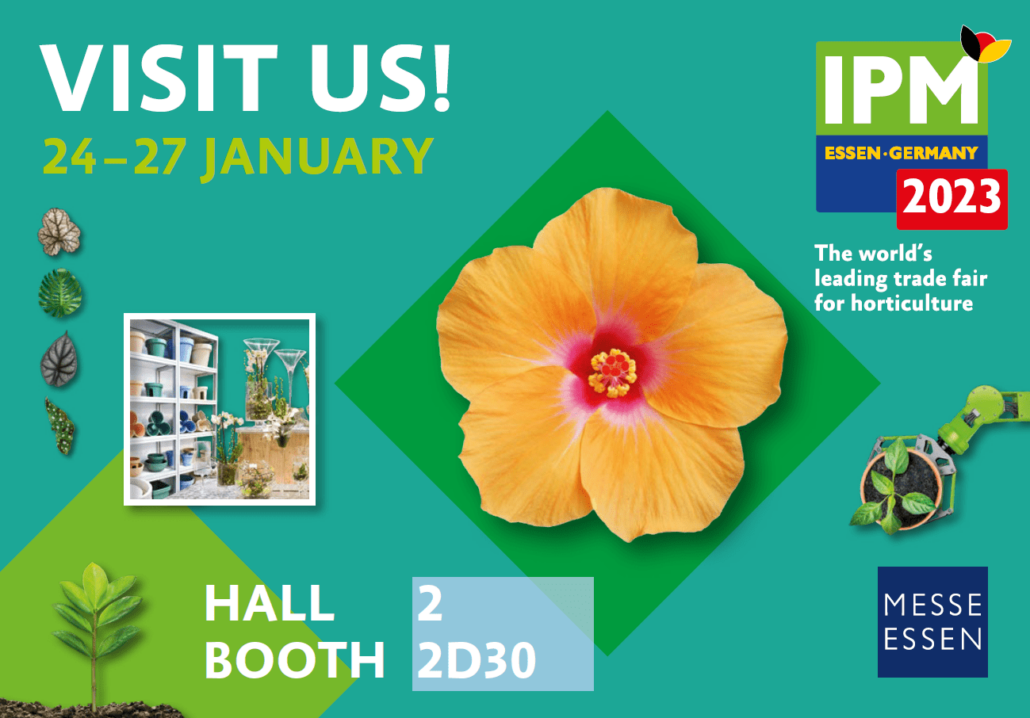 Thank you to our customers, business partners & team for their contribution and effort to another succesful year!
News – Our new Bicajoux® types!
News – Discover our new and exciting selection of Salvias!
A sneak peek of our new catalogue: our exciting selection of new Salvia's! More information at info@denis-plants.com. And soon more news of our new catalogue!